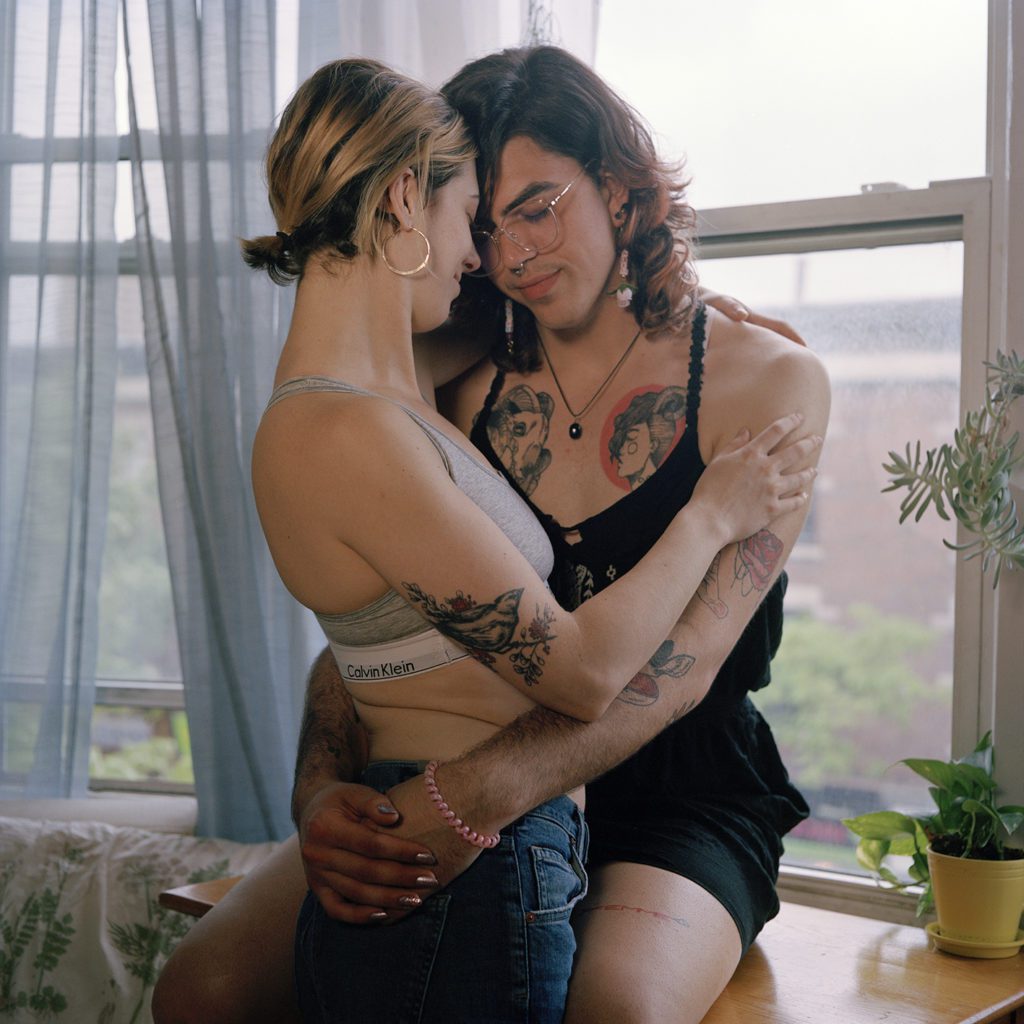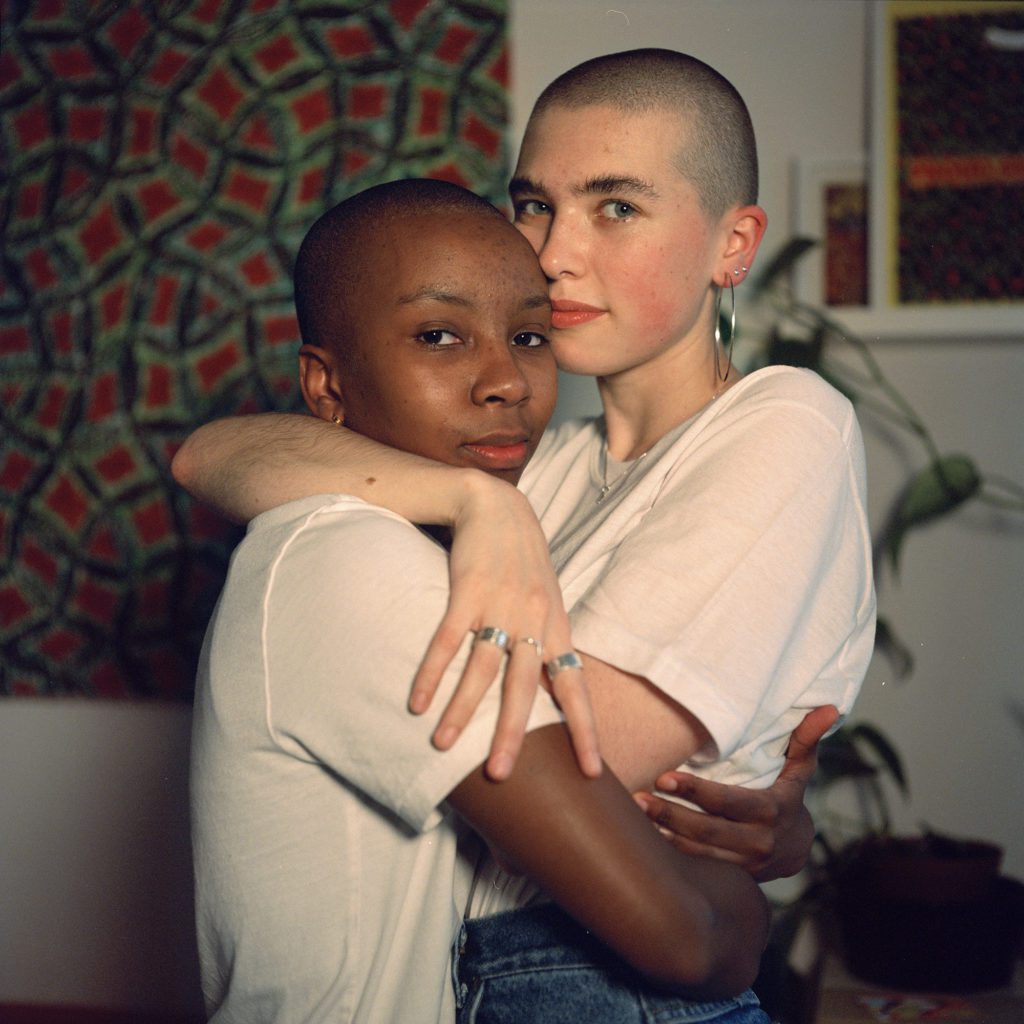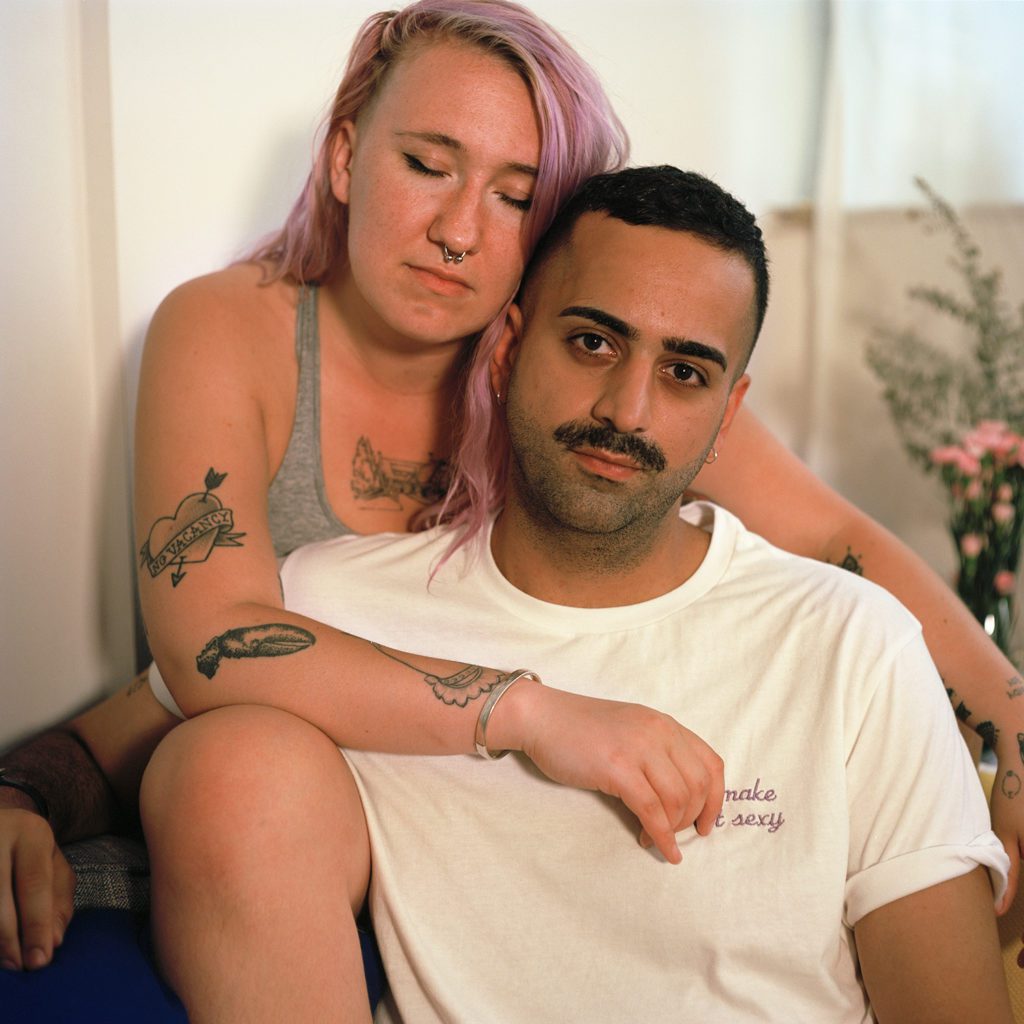 For years I've engaged in art projects around stories of trauma and violence within queer communities. Part of my process has been therapeutic– to know that there were others who felt similar, so in a way, we shared a bond. For me, being in a community with others means checking in, holding space for each other, and being aware of how we can be complicit in each others oppression. 
The way that queer people walk through the world is impacted by lived experiences of violence and oppression from institutions, systems or individual personal judgements.  Understanding that we are not single issue people, our intersecting identities including race, physical ability or gender mold our lived experiences, changing our relationships to each other and our society. 
Queer bodies and love are made political, meaning that people in power pass laws that negatively affect queer people and police our lives and our communities. By virtue of our very existence, queer people are put in a position to fight against heteronormative agendas. Like the generation of queer activists that came before us who demanded HIV/AIDS healthcare, and fought against the criminalization of queer sex, we are reminded of how far we have come and how far we have to go.
Therefore, SOFT explores various manifestations of love, tender care and intimate relationships between queer people as a demonstration of a political resistance. 
Photography is a dynamic tool. It enables us to share our realities with unique perspectives, within the frame and in front of the lens. There is no one 'truth' to any photograph. These portraits of intimate relationships aim to move beyond the notion that the most intimate relationship a person has is with their (presumedly monogamous) romantic partner. The people I've photographed could be lovers, siblings, romantic or platonic partners, non-monogamous or polyamorous. 
Chosen family is especially important to queer, trans and marginalized folks who are often pushed out of their biological family home due to their queer and/or trans identities. A chosen family is a new opportunity to redefine what family can mean in a way that works for the individual. My images are documentations of queer chosen families. All desires, love, affection and forms of care are validated and important to this series; I work to create a space to be vulnerable and peel off our layers of hurt and hardness that we build up. This series focuses on how queer love can transform an individual. 
Working from a mandate of 'For Us, By Us,' my work is personal and primarily made for other queer folks, for my queer family, and to show folks who are struggling that they are lovable and worthy of tenderness and care. As we live in a world where queer and trans folks are told that they aren't lovable, and that their bodies and desires are not 'normal', it is radical to love and show care for each other. 
When there are queer youth killing themselves because of these realities, queer love literally saves lives. I hope that this project validates queer and trans peoples love and desires. This process of documenting queer love, care, and resilience is also part of my own desire to create an archive of images depicting queer love and feelings –which isn't just about the present, it is about imagining a queer future where we exist and thrive.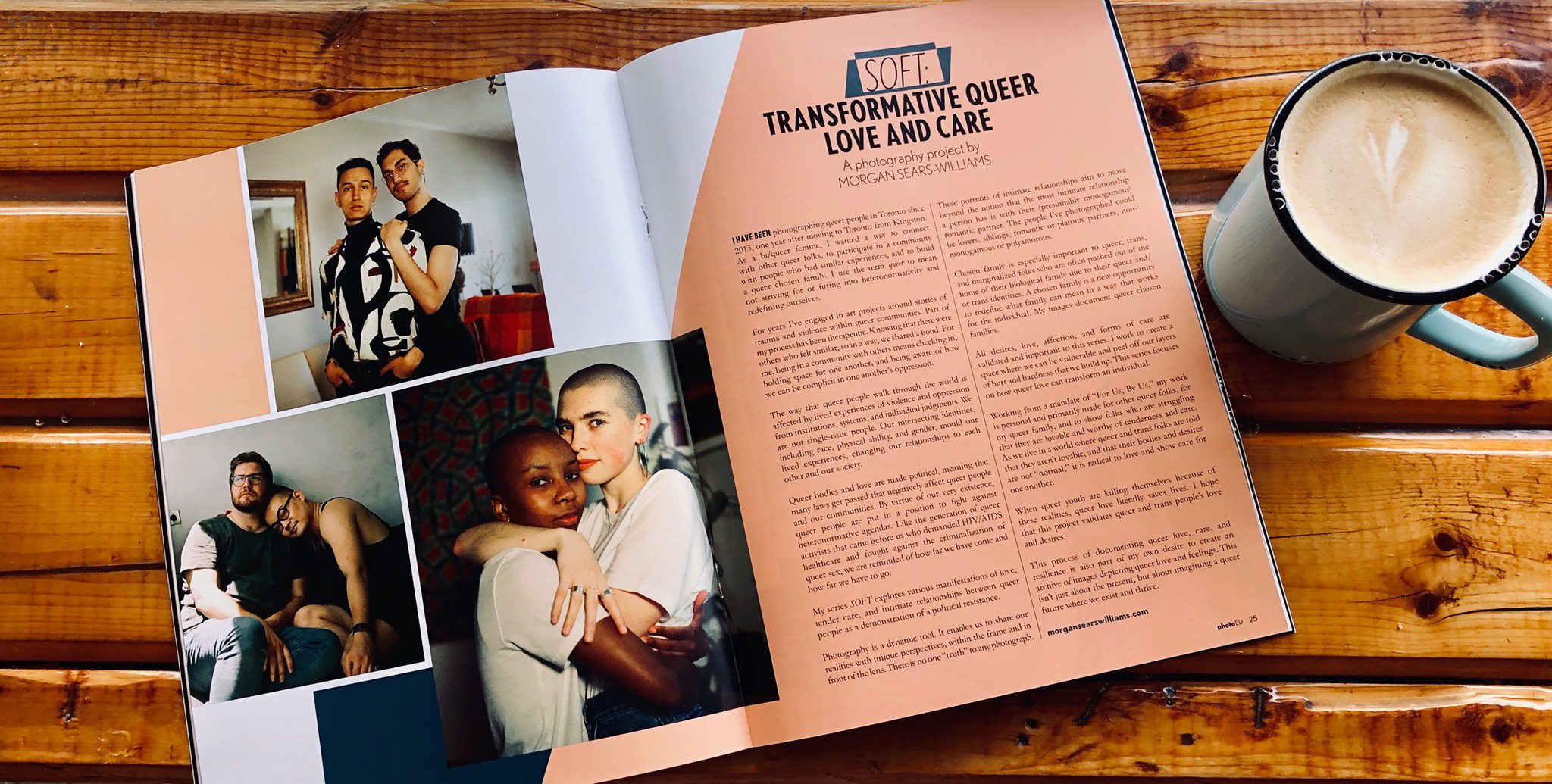 PRESS:
Featured in PhotoEd Magazine, 2019, buy here.